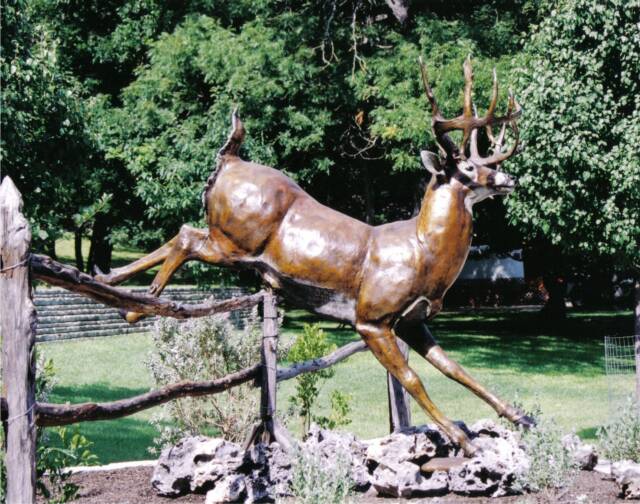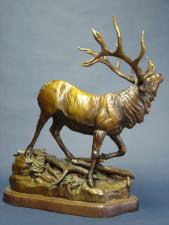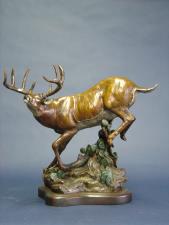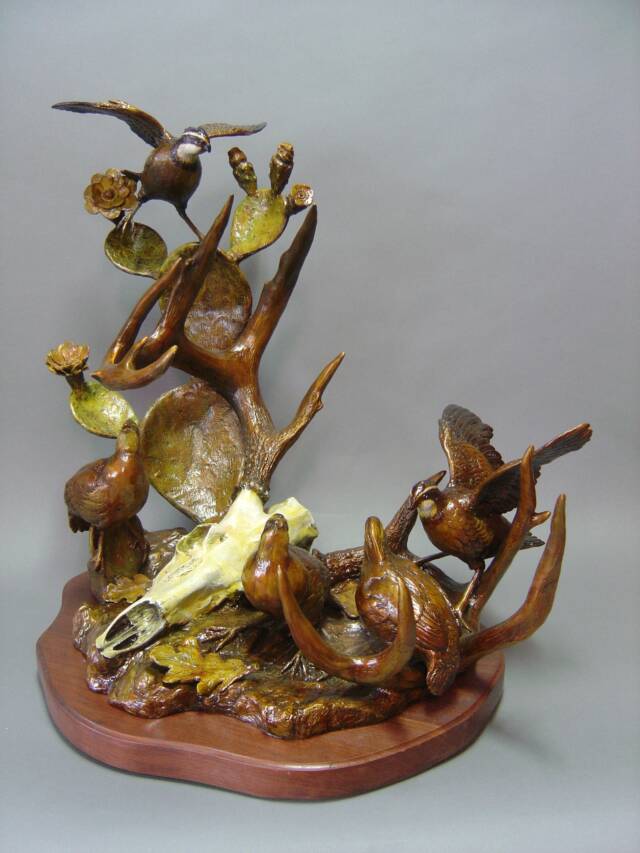 The works of Artist Ron Sweeten have spanned for nearly four decades. Originally a Taxidermist, he learned his anatomy skill hands on. His sculpting skills started by modeling animals, birds, and fish for the taxidermy trade. Also a keen interest in wildlife photography deepened his understanding of the subjects that he portrayed in his art.

Unlike many sculptors, Ron has total control of his bronzes by casting all of his works in his own foundry. From clay models, to the rubber molds, and the pouring of the molten metal, he is able to control all aspects of his sculptures.

As an avid hunter he has travled the game fields of the world from Alaska to Africa to study animals in their natural habitats.

Many of Ron's bronzes are of real life observations in nature. As a prolific artist, Ron is always in the process of creating new and unusual pieces of art.
Wildlife

and

Western

Bronzes.

Commissions

Ron Sweeten Bronzes

775 U.S. Hwy 59 N.

Cleveland, TX. 77327

Ron Sweeten Bronzes

Original Bronze Sculpture